I have the greatest supporters that help keep the wheels rolling. Check them out and let them know JF Rides sent you.

ESI (Extreme Steering, Inc.) is located in Northern Arizona and we are proud to have all our products being made right here in the USA. Established in 1999, we have spent almost 20 years providing superior products for the bicycle industry.
Through new product development, ESI offers unique, high tech, quality products MADE in the USA followed with exceptional Customer Service! We are the original and ultimate 100% Silicone Grips chosen by champions!

No matter what terrain or conditions you ride, at TASCO MTB our objective is to design and engineer MTB Lifestyle, Gear, and Apparel that performs at the highest level.
What started out as a mission to create a couple of t-shirts for friends to wear after their rides, has rapidly spun into a full fledge grassroots outdoor lifestyle brand with the best cult following out there.  While our core is centered around a mountain bike, it is not limited to those hours spent in the saddle.  In our minds, our bikes are often the vehicle that assists us accessing some pretty epic adventures.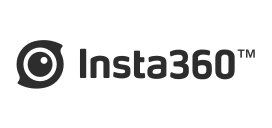 Founded in 2014, Insta360 is the world leader in 360-degree cameras. Insta360 cameras empower people to freely share experiences – full, immersive, lived experiences – no matter the time or place.
Based in Shenzhen and immersed in the city's incomparable hardware ecosystem, Insta360 prides itself on creating groundbreaking products that push the envelope of both performance and accessibility.
With an Insta360 camera, users can take 360-degree photos and videos in high definition, and live-stream their experiences directly onto Facebook, Twitter, YouTube and other social platforms. When viewed in a VR headset, Insta360 experiences can transport people into places and moments they've never before imagined.

We're a group of dudes who really enjoy three things. Bikes, Business and Beer. We see value in enjoying our lives, working in an industry we're passionate about and around people we actually like. We built this shop on a backbone of exceptional customer experience, unique product offering, attention to detail and a modern day business model. We care about innovation, technology and bringing value to our customers. This is in many ways disrupting the way retail has been done in the bicycle industry for the past several decades. But by now you know, we are far from the typical bike shop and love being different and being better.  
http://www.worldwidecyclery.com?aff=41
Have any questions?
Drop me a line! I am always looking for new collaborations, product reviews, sponsorships and more! Email me @ james@jfrides.com
My PO Box
James @JF Rides
P.O. Box 241
Eastlake, CO 80614